Ottawa Duct Cleaning Inc - Residential & Commercial Services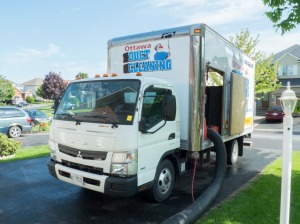 Residential Services
Ottawa Duct Cleaning is a family owned business and is Ottawa's premier Duct Cleaning company, serving Stittsville, Kanata, Nepean, Orleans, Barrhaven and Carp. Ottawa Duct Cleaning is committed to removing the harmful mold, pollutants and allergens that can build up in your home or business creating health issues and negatively affecting productivity.
We provide duct cleaning in Ottawa for both residential and commercial customers. We are a family owned and operated business with more than 25 years of experience in the professional duct cleaning industry.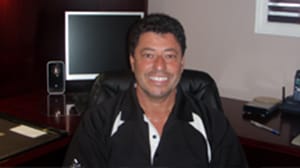 Meet The Owner
Hello, thanks for visiting our website!  I'm Roger Asselin, and I'm ready to answer any questions you may have about our services. We focus on providing a high quality service at a competitive prices, resulting in our great reputation in the Ottawa area. We look forward to providing you with our 

service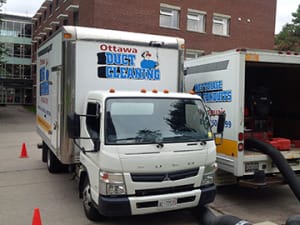 Commercial Services
Employees who work in offices, factories, hospitals, or other commercial premises need to have a healthy and safe working environment. A clean environment not only improves staff productivity by preventing the spread of viruses and bacteria, but also reduces allergies and lets them breathe easier.
Hiring Ottawa Duct Cleaning, a professional duct cleaning service, to clean and maintain your ducts, shows your employees that you care about their welfare and that you are willing to take appropriate measures to ensure the quality of their work space.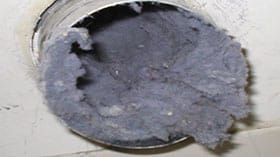 Cleaning out dryer ducts prevents dangerous fires and can extend the life and efficiency of your dryer.  Don't neglect this important maintenance item, call Ottawa Duct Cleaning today.
Ottawa Duct Cleaning Process Video
 Get Your Free Estimate
Give us a call at 613-836-7705 to get a free estimate.



 Our Teams Use Cutting Edge Equipment
Modern equipment ensures clean ducts, and minimizes the down time of your furnace.



 Spotless Cleanup, with Before and After Pictures
Our teams perform a full clean up, leaving no mess behind.
Family Owned and Operated for Over 25 Years